You are at disneywizard.angelfire.com/youtube16.html.

JOURNAL|NOVEL|MUSIC|3D|PHOTO|VIDEO|DISNEYLAND|KNOTT'S|HOME|WinR|WIZARD|CONTACT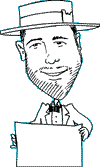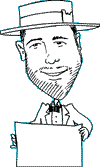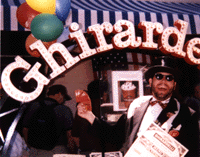 See the Playhouse!
Enjoy the videos, pay the piper.
Feel good about yourself and
That's right! Your deductible donation to the performing arts goes straight into the hat, and one hundred percent of administration fees are not enough to keep the magic alive. If you have ever giggled silly from too much fun or taken an idea to heart then now is the season to put something back. If you have enjoyed the show or merely walked by, even if you didn't have a penny in your pocket at the time, please pledge your support of starving artists now. The magic can only be kept alive by donations from viewers like you.

And Now Back To The Show

You are at disneywizard.angelfire.com/youtube16.html.

JOURNAL|NOVEL|MUSIC|3D|PHOTO|VIDEO|DISNEYLAND|KNOTT'S|HOME|WinR|WIZARD|CONTACT
<8=o)-BACK— Video Playhouse —NEXT-(o=8>
—(o=8>1|2<8=o)—

"Needle through Arm."


Harry Anderson was more than just the judge in the starring role on "Night Court." He was also an author as well as having his own special "Hello Sucker" on Showtime. From that show, "Needle through Arm" is the most exciting and perhaps the best remembered segment. It is certainly wretchedly influential, and many who watch it do so nauseously.
I bought his magic trick by Sun at St.Pierre's Hollywood Magic shop and was perplexed at interpreting the instructions regarding the key moment. Sure I understood the secret, and I knew how to go about it, the description of the performance of the actual penetration left much to be desired. I understood it enough to make improvements in the apparatus, and adapt it to my own show as "Needle Through Neck."
Much later, as I was packing up my act, Harry and his kids were hurrying back to their automobile, and I called out "Flash, I'm going to read your mind! What's your name?" Harry stopped to ask how I knew his kid's name. I guessed. I'm really terrible with names, and I couldn't remember Harry Anderson's. But there was something I wanted to ask him, and I told him so, but couldn't remember what it was. Now I remember, I was looking for a tip on the performance of Needle Through Arm and to tell him that epoxy would secure it better.

"The Old Shell Game"


Hustle or Magic Trick? The shell game can trace it roots back to the origin of magic, through Cups & Balls.
Harry's version needs no patter, dialog can only spoil the splendid acapella take on Scott Joplin's "Solace."
Long ago in the wilderness lived a man who's journey was endless.
The wanderer came upon a village in Mexico.
His vision was blurred, he couldn't see quite which way to go.
The blades of the sun in the cloudless keep threw shadows on men under brims asleep.

The wanderer drank then rested under a shady tree.
All eyes upon him, who could this golden haired stranger be?
The children came and gathered close, while watching his every move.

He began to play, on a little bamboo pickin' out insects and bird-songs, calls of the wild.
And the children saw many little creature kind of things walking around entranced by the sound of the music.

He then made the creatures disappear.
The people stood back inside in fear.

A saint or a magician, who was he, and from where?

Strolling, the wanderer passed along the alleys and viewing halls
The crowd followed him bewildered on by the market stalls.

He came to a place where a beggar sat, with his wooden bowl on a threadbare mat.

The wanderer gave his piccolo to the beggar and spoke in a tongue that no-one knew or could understand.

The beggar blew upon the flute and he smiled like a child.

Come dance in the village and the people called him strange one.

The priest with golden hair [like the sun], the strange walk [who would care] for a man.

And soon they were showing without love and without knowing,
a change, very small, to each other, something like his way.

Then the carnival came and the candles would flame in the coconut sky.

And there was dancing and song, candles moving along, and we watched them go by.

Then the beggar man's flute led the band on it's route by the cold village square.

And with the coming of dawning, with no-one to see, yes the wanderer left silently.

This song affected me deeply, it speaks to me about who I am, committing random acts of kindness, medicine of joy, dispensed like candy. For many years I sought a copy, and where to get one was the last question I had for Harry, but I don't think he would have any idea. But I knew the show in which it appeared, and one Christmas my wife surprised me with a VHS copy of "Hello Sucker!" excerpted above.
Here are more details of the arrangement —Thanks to Charles A Hill for the lead.

The Wanderer (Solace)

Swingle II  (The Second Incarnation of the Swingle Singers)
LP: Rags And All That Jazz (1975)

Composer: Scott Joplin (Solace - A Mexican Serenade, 1909)
Lyrics: Tony Vincent Isaacs
Arrangement: Ward Swingle

Singers: Olive Simpson, Catherine Bott (sopranos)
Carol Hall, Linda Hirst (mezzo sopranos)
John Potter, Ward Swingle (tenors)
John Lubbock, David Beavan (basses)
Players: Patrick Gowers, Allan Walley, Tony McVey 
Updated on 2012.11.02.

For less information visit PROFILE at youtube.

—(o=8>1|2<8=o)—
<8=o)-BACK— Video Playhouse —NEXT-(o=8>
JOURNAL|NOVEL|MUSIC|3D|PHOTO|VIDEO|DISNEYLAND|KNOTT'S|HOME|WinR|WIZARD|CONTACT

The Wizard of Indiana Jones
— ©Copyright DisneyWizard 1995-2020 — ALL RIGHTS RESERVED.

Updated on Tuesday, 30-Jul-2019 14:17:05 EDT.
=============

Beware RansomWare Advertisements from Angelfire
pop-ups which falsely resemble MS-Windows Virus Alerts or bogus SpeedCleaners.
The entire image, including the clear areas beyond the borders, is a hyperlink to deceptively convincing "free help," so


Don't click ANYWHERE near them

, especially the phony red close button!
Instead use ALT-F4 to kill that window or CTRL-W to close that tab! More…

This has always been a FEE-FREE

no charge website, my gift to the public. However
Angelfire provides, and is solely responsible for, ALL advertisers! Even the bogus popup error/virus warnings:
=============